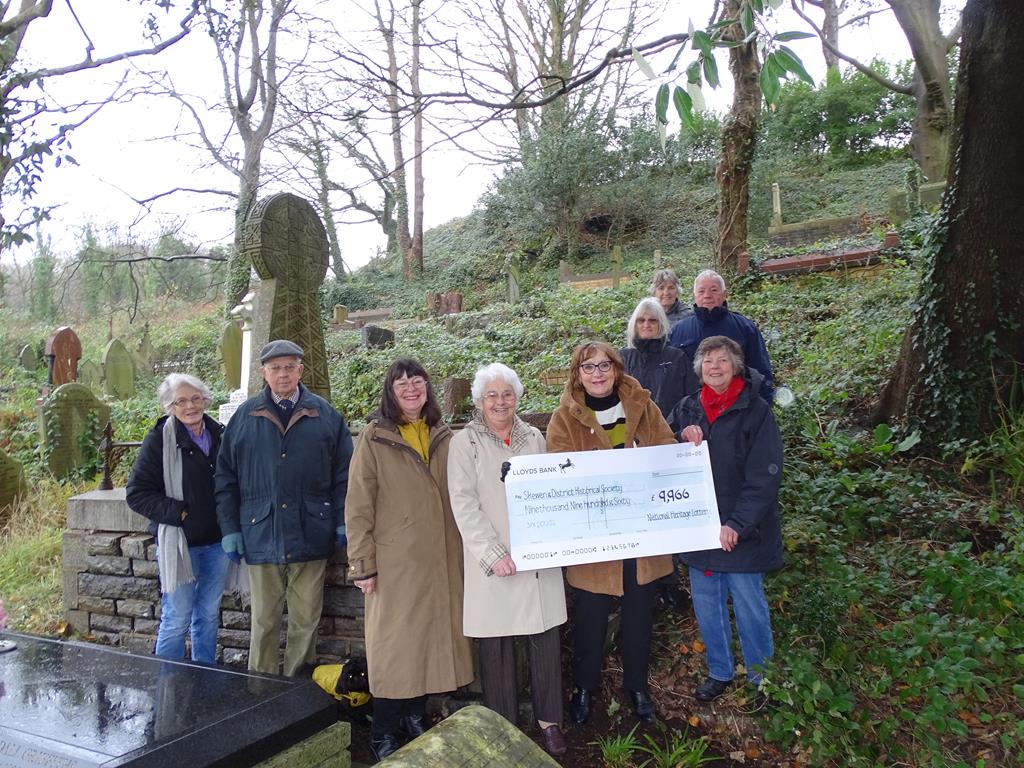 The Society is delighted to announce that its bid to the National Heritage Lottery for the Sir Samuel Thomas Evans' Grave Restoration Project has been successful. We have received £9,966 from the HLF. Additionally, £200 has been received from Coedffranc Town Council. A further £200 has been contributed from our own funds.
Sir Samuel Thomas Evans (1859 – 1918) is a man of significance in Skewen, having risen from a grocer's son, living at 40 Main Road, Skewen to become one of the most senior figures in the nation's Judiciary during his lifetime with roles in the Dr. Crippen and Titanic affairs. Due to his connection with Andrew Carnegie, Samuel Evans was instrumental in establishing the Carnegie Hall Community Library at Evelyn Road, Skewen. Despite living away in London, Samuel Evans returned to Skewen to participate in local events and it was his request that he be buried in Skewen. The funeral of Sir Samuel Thomas Evans in 1918 was the largest ever seen in the village after his coffin was brought back from London by train. Thousands of people lined the streets as a mark of respect. The funeral service was held in Tabernacle Chapel where Samuel Evans and his family had worshipped. Sir Samuel Thomas Evans was finally laid to rest in the churchyard of St. John the Baptist.
The family grave of Sir Samuel Thomas Evans is currently in a state of disrepair. Skewen & District Historical Society's grave restoration project will be collaboration with the vicar of St. John's Church, Revd. Chris Coles. Additionally, there will be Heritage Displays on the life and achievements of Samuel Evans and an Information Board near the grave provided by the local Men's Shed. A future Heritage Trail and booklet about Samuel Thomas Evans is planned along with other community involvement. It is anticipated that restoration work will start in 6 to 8 weeks.
The Society is very grateful to the Heritage Lottery and Lottery players for making this work possible.